An external view of an onomastics page (click to enlarge):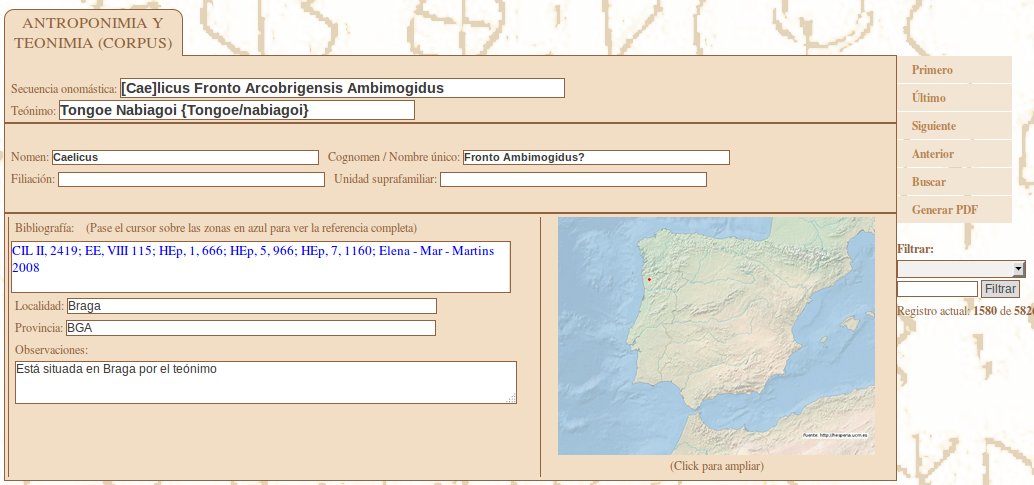 The onomastics page is divided into two tabs: "Anthroponomy and Theonomy (Corpus)" and "Toponymy".  Each of these corresponds to a separate table, although they are all interrelated. The first contains a register of each single inscription, with its onomastic formula and location information, including the coordinates which are used to make up the distribution maps. One button generates a map with the location point of the inscription on the same page. This same page also contains the dedications to indigenous gods, made by both individuals and collectives.  
In the future a further two tabs will open up, "Anthroponomy (Analysis)" and "Theonomy (Analysis)", with different separate tables that include linguistic analyses about names and families which appear in the Corpus of the first table.
The "Toponymy" tab will note the place names conveyed in classical sources and the epigraph; there will be a linguistic analysis of the toponyms and a discussion of their location in each entry.